Below I will compare the power, portability, and features of the Milwaukee 2420-20 and 2520-20
Difference between Milwaukee 2420-20 and 2520-20
Image
The Winner (#1)
The Winner (#1)
Image
Design Comparison
Lightweight and compact builds are always the priority when you intend to buy a power tool. Luckily, these two products will surely be beyond your expectation.
While the 2420-20 model comes with a weight of 2.6 pounds and dimensions of 2.76 x 11 x 5 inches, its counterpart weighs up to 3.2 pounds, and its sizes are 2.11 x 10.65 x 5.42 inches.
It can be concluded that the gap in their designs is not much, but you can still experience more convenience while maneuvering the Milwaukee 2420-20 around the job sites.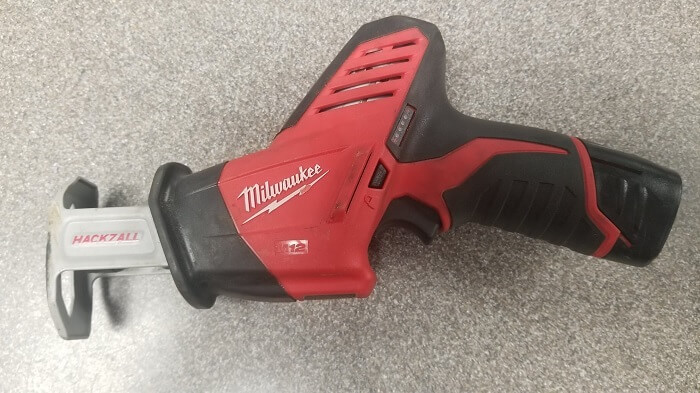 Power Comparison
When comparing two Milwaukee saws in terms of power, we notice that they are much identical.
To be more specific, they all deliver a powerful 12-Volt lithium-ion battery for a steady supply of power. Besides, their engines operate up to 3,000 strokes each minute to slice through different materials.
As a result, you can utilize it to deal with some common cutting tasks for a longer period. Of course, there is no winner in this field.
Features Comparison
Up next, we are going to discuss some other stunning features these models offer.
As for Milwaukee 2420-20, the first impressive thing must be the multi-speed trigger. It allows you to control the speed effortlessly so that you can make more accurate cuts. Especially, you can keep track of the remaining run-time during use thanks to a battery fuel gauge.
Besides, this tool is designed with a Keyless QUIK-LOK clamp, contributing greatly to easy and quick blade changes. That's why it comes in handy for those who are beginners without any experience.
Most importantly, do you frequently work in a dark or poorly-lit area? If yes, it is ideal to consider this 2420-20 unit due to its built-in LED light.
On the other side, Milwaukee 2520-20 stands out in some particular aspects. It has a longer stroke of 5/8 inches than the previous one, enabling you to cut a wide range of materials with ease.
Compared to a standard saw on the market, this device delivers a one-handed design for superior control and versatility.
Notably, Milwaukee has also paid attention to the optimized performance of the 2520-20 unit. Hence, a POWERSTATE brushless motor is added to supply constant power for faster cuts as well as reduce heat for a longer lifespan.
And rest assured that overloading will not happen with the help of REDLINK PLUS intelligence in this saw.
Quick Rundown Of Milwaukee 2420-20
No products found.

Quick Rundown Of Milwaukee 2520-20
Milwaukee 2520-20 Hackzall Recip Saw
One-handed design provides superior control & versatility over a standard recip saw
Compact size allows for cutting in tight spaces, and light weight makes overhead work easier
POWERSTATE Brushless Motor Supplies constant power for faster cuts and reduced heat for extended life
REDLINK PLUS Intelligence Provides optimized performance and overload protection using total system communication between tool, battery and charger

Conclusion
Above is our comprehensive review of two notable reciprocating saws, including Milwaukee 2420-20 vs 2520-20. Are you confident enough to pick up the more suitable product for your DIY projects after reading this post? We do hope that you are.
But we still prefer the 2520-20 unit because of many exclusive features. Let's consider whether they suit your demands or not and make a wise decision.