Below I will compare the power, portability, and features of the Bosch RS7 and RS325
Difference between Bosch RS7 and RS325
The technical summary sheet for Bosch RS7 and RS325
Image
Image
Image
Design Comparison
When it comes to mobility, these Bosch products are designed with a compact build that satisfies you.
In more detail, the RS7 model weighs about 8.5 pounds, and its sizes are 22 x 4 x 9 inches. On the other hand, the RS325 unit is 1.5 pounds lighter than the previous reciprocating saw and has smaller dimensions of 18.9 x 4.75 x 5 inches.
Therefore, you will take Bosch RS325 around the surroundings, even the narrow space, with more comfort and less fatigue.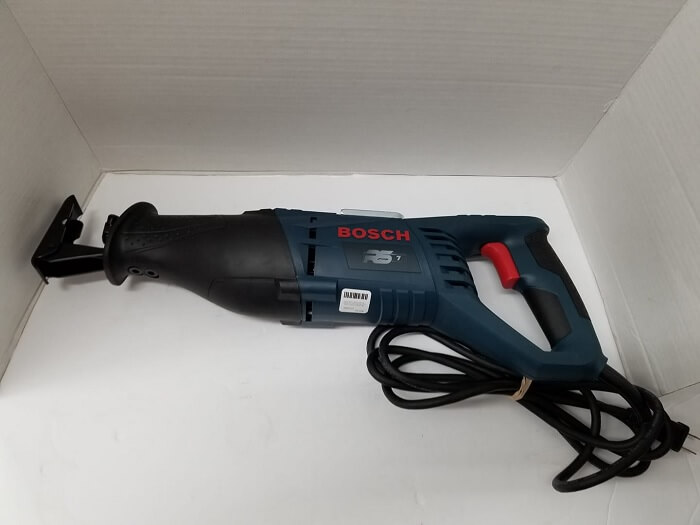 Power Comparison
As for engine power, they are both similar and different in some ways. For example, Bosch RS7 delivers an 11-Amp motor while the RS325 unit runs on a hearty 12-Amp one. And they all combine with the compact design to become the best in class power to weight ratio.
Although the gap is not much, you will find the latter pack more power for you to slice through drywall, metal piping, sheet metal, rough lumber, and more.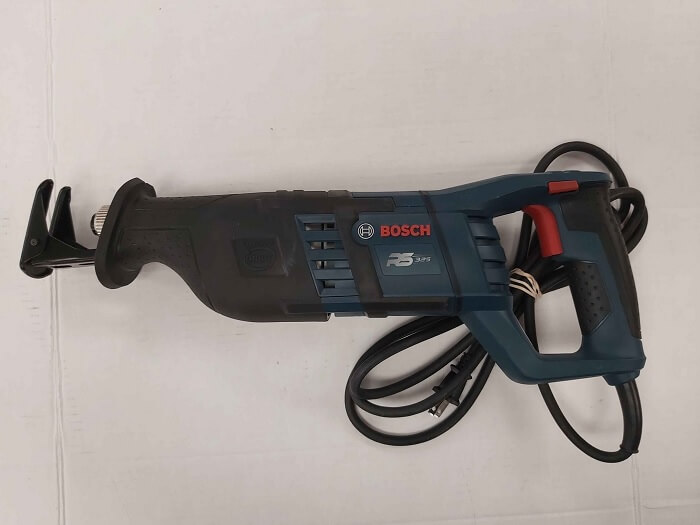 Features Comparison
Bosch RS7 vs RS325 also offers a lot of stunning features that will serve you well.
First of all, they are equipped with an easy-to-use variable speed trigger, leading to improved control and higher cutting precision.
What is more, they aim at both the newbie and professional users. That's why they feature a tool-less blade change system for faster and easier installation and removal of your knife as well.
Most importantly, these devices are also added with an ergonomic, soft handle to help you grip them securely and conveniently throughout the process.
However, each tool stands out in a particular field.
What makes the Bosch RS7 more superior than its opponent must be the durable dual LED lights. Rest assured that your cutting zone is always full of light, resulting in the accurate cuts. No doubt, this part is perfect for using in some narrow corners or in low-light scenarios.
If you intend to buy this tool, you will receive a 1-1/8-inch reciprocating saw, an all-purpose saw blade, and a jobsite tote.
On the other hand, Bosch has manufactured the RS325 reciprocating saw with a fixed foot so that you do not need to slow things down while dealing with even the toughest applications to enhance the performance.
Like the previous product, a full box of Bosch RS325 often includes a saw, an all-purpose saw blade, and a carrying case.
Quick Rundown Of Bosch RS7
Bosch RS7 Reciprocating Saw
Voltage: 120 V
Features 11 Amps of power
Dual LED lights are bright and long lasting, illuminating your cutting zone
Tool-less blade change system allows for fast and effortless blade installation and removal
Ergonomic handle with soft grip for maximum comfort and gripping during cutting
[i2pc show_title="false" title="Pros & Cons" show_button="false" pros_title="Pros" cons_title="Cons" ][i2pros]Helpful LED lights to use in dark places
Easy removal of the blade
Ergonomic grip
Comes with a variable speed trigger[/i2pros][i2cons]A bit heavier, bulkier
Terrible blade release mechanism[/i2cons][/i2pc]

Quick Rundown Of Bosch RS325
Bosch RS325 Reciprocating Saw
HIGH POWER-TO-WEIGHT RATIO: 12 Amps of power at only 7 Lbs., designed to provide professional operation in extended applications
COMPACT SIZE: Only 17.8 In. long, allowing easier cutting in challenging positions (especially overhead) for less fatigue
CONSTANT ORBITAL ACTION: Fast cutting in all types of materials with orbital action feature
VARIABLE SPEED TRIGGER: Improves cutting control in various materials
FIXED FOOT: Provides robust and solid design for the toughest applications; no loose foot issues during use
[i2pc show_title="false" title="Pros & Cons" show_button="false" pros_title="Pros" cons_title="Cons" ][i2pros]Amazingly powerful engine
Compact design
Great tool-less blade change
Easy to hold the tool
Offers a fixed foot for robust design
Controls the speed easily for cutting precision[/i2pros][i2cons]Leaked grease[/i2cons][/i2pc]

Conclusion
Bosch RS7 vs RS325 are claimed to be brilliant enough to perform well in your DIY projects. In case you only have one option, we recommend that you go for the Bosch RS325 due to its perfect combination of build quality and performance.
However, you might think differently, depending on your preference. Anyway, we hope you can make the right decision.