Image
The Winner (#1)
The Runner-up (#2)
The Winner (#1)
Image
The Runner-up (#2)
Image
Similarities Ryobi P507 and Ryobi P508
When you first see Ryobi P507 and Ryobi P508, you are unlikely to distinguish between them since their exterior designs and colors are similar to each other. Both items share some following features in common: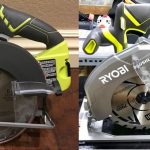 Equipped with an 18Vlithium-ion cordless circular saw included blade.
Working on the Voltage at 18V.
Covered with durable high-class plastic.
Provided with a rubberized handle.
Similar as it may be, Ryobi P507 and Ryobi508 also have some different characteristics.
Differences Ryobi P507 and Ryobi P508
When choosing a saw machine to buy, we often consider many important factors. Many customers take efficiency into account because they want to know how well a saw machine performs. Ryobi P507 and Ryobi P508 are equipped with different motors, so they are not the same.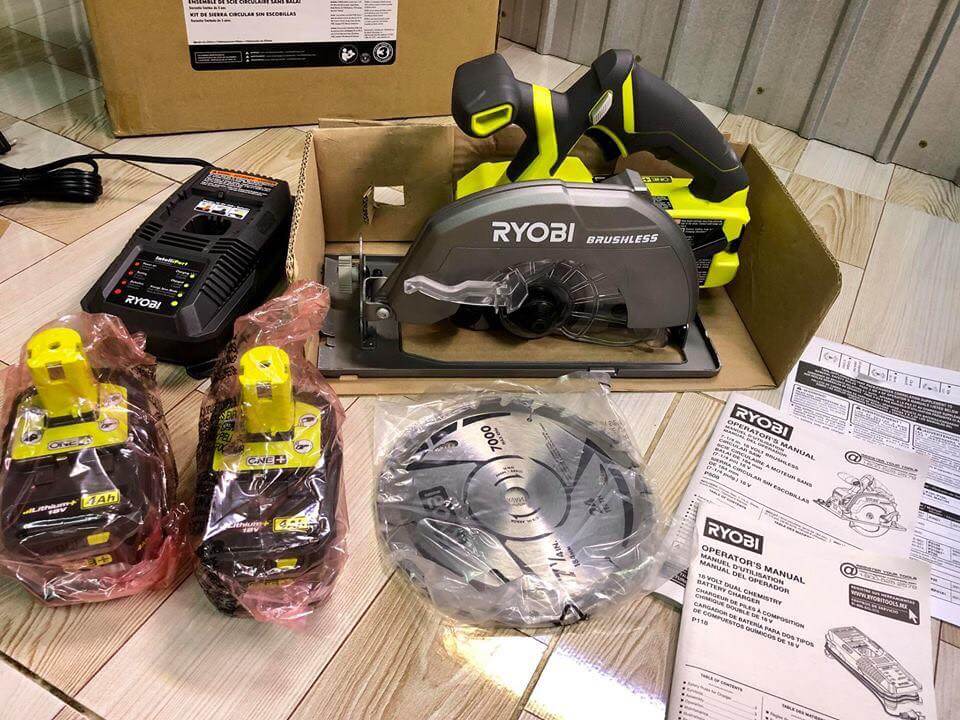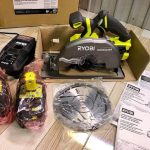 1. Speed
With the average speed of 4,700 RPM, Ryobi P507 works faster than Ryobi P508 that rotates at 3800 RPM. This superior feature of Ryobi P507 makes it possible for workers to speed up their work progress. From that, the performance is considerably enhanced. However, Ryobi P508 has a bigger saw (7-1/4″). This ideal size is more beneficial when you need to cut oversized objects.
2. Weight
In addition to the higher speed, Ryobi P507's total weight is just about 5 pounds, lighter than that of Ryobi P508 that weighs 6.6 pounds. That Ryobi P507 is 1.6 pounds lighter than Ryobi P508 helps users to carry Ryobi P507 more easily and conveniently.
3. Price
When deciding to buy any item, we tend to focus on its price. The price of Ryobi P507 is a bit more competitive than that of Ryobi P508, but the difference between them is probably too small to be significant. Both items are a mid-range cost, so they are perfectly suitable for users who are on a budget.
Now you see the differences between the two items. As a user, you should consider many factors carefully before you finally choose which is the right one to buy.
Advantages And Disadvantages Of Each Saw
1. Ryobi P507
Ryobi P507 Circular Saw
ONBOARD GUIDING BASE allows you to maintain precise control over your cuts with both hands on the tool
CUT A VARIETY OF ANGLES with the easy-to-use bevel adjustment knob on the side of the unit. Adjust your angle up to 56 degrees
TOUGH ABS PLASTIC keeps the tool lightweight and sturdy so you can rip through wood with greater control
RUBBER OVERMOLD on the grip allows you to maintain a comfortable and firm grip, even in slippery conditions
ONE+ COMPATIBLE: Like other tools in Ryobi's One+ family, the P507 is compatible with Ryobi's 18V batteries, either lithium ion or NiCad. These batteries include the P100, P102, P103, P104, P105, P107, and P108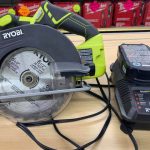 The significant improvements from the previous version make Ryobi P507 more convenient and comfortable for customers to use. Its blade is upsized to 6-1/2″, which increases the efficiency up to 40% compared to the previous item, and shortens working time.
Additionally, Ryobi P507 is designed with a bevel adjustment knob to adjust the angle up to 56 degrees. This smart design lessens the difficulties when you have to work on hard and inelastic materials.
However, unlike Ryobi P508, Ryobi P507 is not covered by a protective brushless layer, so scratches, erosion or oxidation will take place after a short time of using.


2. Ryobi P508
Ryobi P508 Circular Saw
This refurbished product is tested and certified to look and work like new. The refurbishing process includes functionality testing, basic cleaning, inspection, and repackaging. The product ships with all relevant accessories, and may arrive in a generic box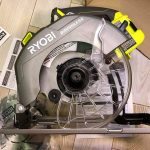 This saw machine is provided with a large saw blade, which helps workers control better and perform on hard surfaces more easily. Moreover, its coating is covered by brushless layers functioning as a protective armor to lengthen its lifetime.
Its price is also a little cheaper than Ryobi P508, so it would be an affordable price for financially struggling families.
On the other hand, its weight is also a problem when you have to bring it from one place to another. Plus, the restricted speed of the blade partially limits its work performance.


Popular Alternatives Worth Considering:
To Wrap Up
We can see that both saw items from Ryobi have their own strengths and weaknesses. However, both of them are worth using. They can meet all the requirements from users in cutting-related tasks.
While Ryobi P507 is suitable for cutting with high efficiency and appropriate for long-distance transport, Ryobi P508 is a good choice for people who need to work on hard materials and expect a durable machine. In my point of view, Ryobi P508 is a better choice than Ryobi P507 because I want a product that is cheap but long-lasting.
I will be very delighted if I know what product you would like to choose from. Remember to keep track of our website and let us know of any of your comments.