WEN GN400i and Predator 3500: Which portable generator is the better option for you? Still, have no idea? Let's scroll down to find the answer!
Differences Between WEN GN400i and Predator 3500
Below is a summary of the specifications
Image
The Winner (#1)
Size
19.8 x 13.8 x 18.9 inches
The Winner (#1)
Image
Size
19.8 x 13.8 x 18.9 inches
Power Comparison
Both of these generators use petrol for functioning in terms of fuel. Hence, you do not need to worry if you need extra energy sources or something hard to find to let them operate.
You should note that even though these two options have the same 212cc OHV 4-stroke engine, the WEN GN400I is stronger than the other. It can provide up to 3500W of the normal running power and a maximum power of 4000W. While this number in Predator 3500 is only 3000W at normal mode and 3500W as the maximum power.
Moreover, although both products require the traditional pull for booting, Predator 3500 shows an impressive running time of 11 hours at 50% load, which is longer than 4 hours compared with the running time of WEN GN400I.
Another plus point of the Predator 3500 is its low noise level, as the machine only generates sound around 57 dBA. In contrast, WEN GN400I conducts a sound level of 67 dBA.
If you wonder whether you can have these two products for sensitive applications, the answer will be yes. The WEN GN400I has a THD of less than 1,2%, and the Predator 3500 is less than 5%. Hence, Predator 3500 and WEN GN400I are safe for any sensitive electric equipment.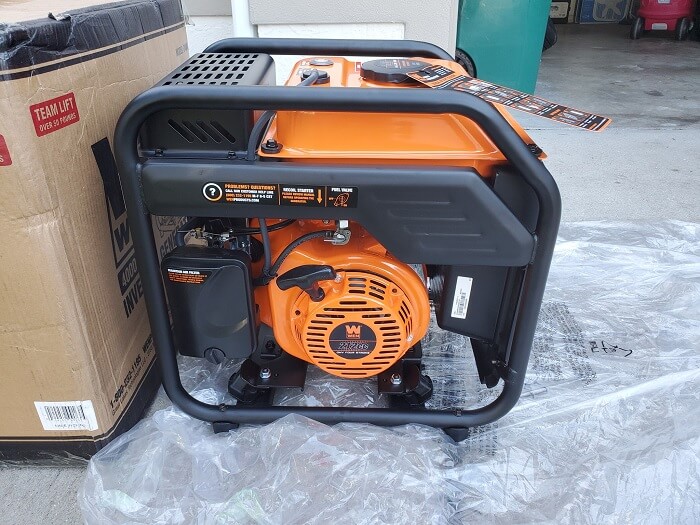 Design Comparison
About the design, WEN GN400I weighs 66,1 pounds which is one of the few lightweight generators in the market. While the Predator 3500 is much heavier with 99,2 pounds. Similarly, WEN GN400I (19,8 x 13,8 x 18,9 inches) is also more compact than the other (22,8 x 17,3 x 20 inches). If you want a light and small item, then WEN GN400I will be a great choice.
However, weight is not a big matter as you can easily move them around with a convenient handle and wheel.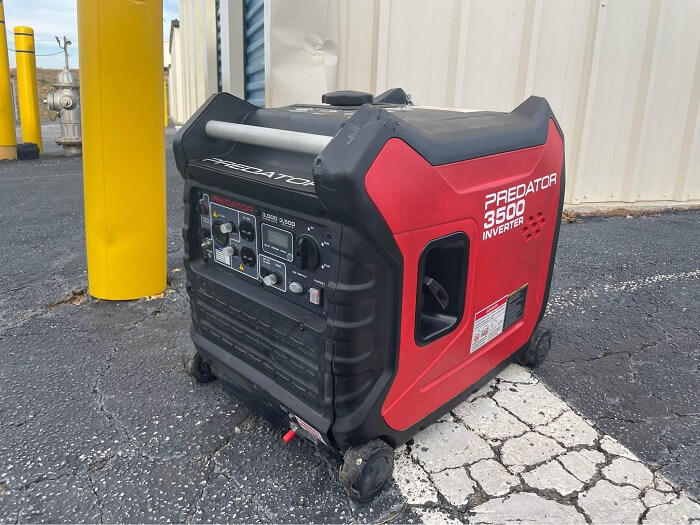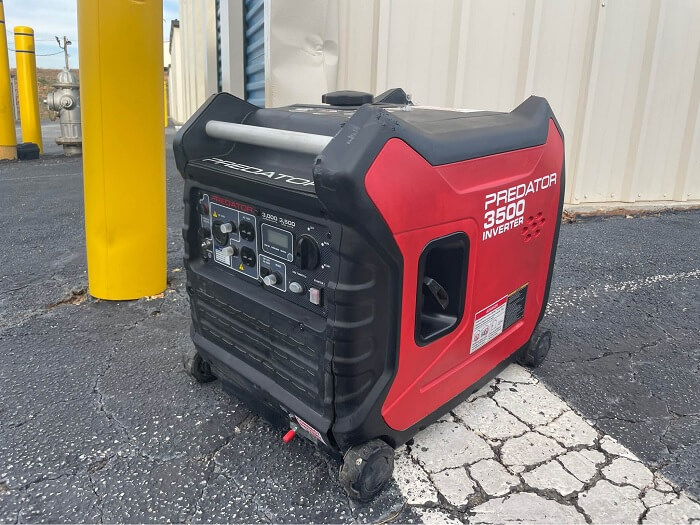 Features Comparison
For the WEN GN400I, it offers you a fuel-effective mode. This machine is also available with a physical switching button for turning on and off the power. The indication lights on the back also imply the low or overload level of oil and fuel.
The Predator 3500 does not include the above feature as WEN GN400I. In return, this generator offers the switch and manual pull for power starting, which is unavailable in the WEN GN400I.
Another stand-out feature of WEN GN400I is that it allows more plugs ( with 3 AC and 2 DC) than Predator 3500 of only 1 DC.
Quick Rundown Of WEN GN400i
WEN GN400i Inverter Generator
Dimensions: 19.8" L x 13.8" W x 18.9" H | Weight: 66.1 lb.amperage : 26.6 amps
Generate clean power to safely operate sensitive electronics such as phones, tablets, televisions and computers
Parallel-ready panel allows you to connect any two WEN inverter generators for increased wattage output
212cc 4-stroke CARB-compliant OHV engine produces 4000 surge watts and 3500 rated watts
Includes two 120V NEMA 5-20R receptacles, two 5V USB ports, one 120V RV-ready TT-30R receptacle
[i2pc show_title="false" title="Pros & Cons" show_button="false" pros_title="Pros" cons_title="Cons" ][i2pros]Economic options
Quiet
Affordable
Lightweight[/i2pros][i2cons]Short run time [/i2cons][/i2pc]

Quick Rundown Of Predator 3500
No products found.
[i2pc show_title="false" title="Pros & Cons" show_button="false" pros_title="Pros" cons_title="Cons" ][i2pros]Long-running time
Easy to using
Offer switch and manual pull for power starting[/i2pros][i2cons]Quite heavy[/i2cons][/i2pc]

Product Videos
Conclusion
After this quick view of comparison between " WEN GN400I vs Predator 3500". In general, WEN GN400I is a better choice due to its lightweight and strong engine features. However, it also depends on your need and preference to choose which one suits you the best.