Further down the page, you'll find some explanations regarding the key similarities and differences between the ProForm 505 CST and the Proform Sport 6.0.
Specs Comparison
Before making a purchase, price is always considered as the top priority. Are these two treadmills suitable for the buyer's budget? In fact, there is not much difference in the price of these two treadmills.
The second aspect we will compare is the maximum weight capacity of the two machines. Just like other ProForm treadmills, Sport 6.0 can carry a maximum of 300 pounds. However, Proform 505 CST is more superior with its capacity of up to 325 pounds.
What about the number of built-in workout programs in each trainer? There is a big gap between them. While 505 CST has iFit Coach Ready with 18 workouts on board, the Sport 6.0 only offers eight exercises for its users.
A treadmill must have a strong motor, which can deliver unchanging power to your training. Luckily, both of these ProForm treadmills are models that can be trusted blindly because of their horsepower and motor. The 2.5 CHP motor in both products is a driven motor that produces a low noise level and cools the machinery inside, thus increasing the lifespan of your equipment.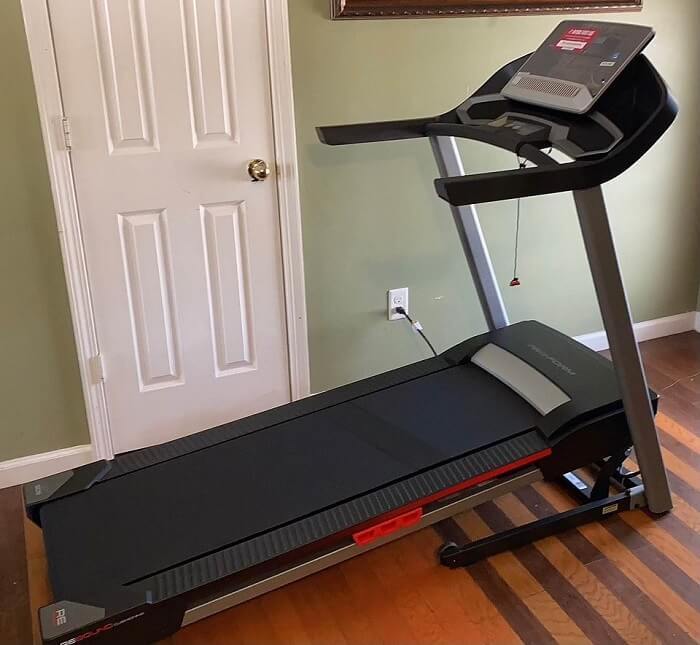 We want to talk about the next point: both treadmills have a top speed of 10 MPH and have a 10% incline potential, which is perfectly adequate for the user's desired level.
A plus point for the 505 CST is that it has Self-Cooling Mach Z Drive System powers sustained speed, interval, and endurance cardio training. It's a pity that Sport 6.0 doesn't have a fan.
Subsequently, the heart monitoring feature is similar on both machines. Users just need to wear an EKG Grip Pulse, and the trainer will calculate the heart rate for you.
The Sport 6.0 and ProForm 505 CST are very similar in terms of technology. Both are designed with a folding option for easy storage and transport. The 505 CST requires more space to use at 73.5-inch length x 36.5-inch width x 61-inch height, which is slightly taller and longer than its rival at 66,5 "L x 30" W x 65 "H (inches).
What about the trainer's belt size? Well, both models from ProForm will fulfill your requirements as they all provide a quite large tread belt at 18" x 55" for Sport 6.0 and 20″ X 55″ for 505 CST. They fit both tall people and short-height or bulky people.
Features Comparison
The first feature to mention is the screen of the devices. To access iFit Coach, the Proform 505 CST comes with a 5-inch backlit display. While the Sport 6.0 features a small LCD that provides basic workout stats. You can easily track distance, speed, and calories burned on these screens.
Unluckily, you must purchase the iFit membership separately to get access to the workout library.
What about their speaker? Well, the 505 CST is equipped with dual 2" speakers, while the Sport 6.0 only provides one speaker. Indeed, the 505 CST scores more points in this round.
In terms of entertainment function, both are laid out with the intermix acoustics 2.0 audio system. You can plug in your MP3 player or iPod into the Interplay Music Port and move to the beat of your favorite music.
If you are wondering if it is possible to adjust the trainer's construction or tilt up and back, our answer is: Yes, you can. However, there is a big "Not available" for cooling fans for those who use Sport 6.0.
Regarding the water bottle cubbies, both treadmills have a small built-in corner to place the drink.
Sport 6.0 will provide a 5-year warranty on frame, motor, and parts; also, a 90-day Labor Warranty.
Meanwhile, ProForm 505 CST will have a set of 10-year frames and 1-year parts and labor.
Quick Rundown Of ProForm 505 CST
ProForm 505 CST Treadmill
Discover Trainer-Led Workouts; A 30-day iFit trial membership gives you access to interactive training sessions, on-demand studio & global workouts, and connected fitness tracking in your home
5" Backlit Display; Track speed, distance, and estimated calorie burn; Integrated Tablet Holder; Stream interactive iFit workouts to your own smart device to stay engaged and motivated as you train
Self-Cooling Mach Z Drive System powers sustained speed, interval, and endurance cardio training; Trainer-led 0-10 MPH Digital QuickSpeed Control and 0-10% Digital Quick Incline Control
20" x 55" Tread Belt recommended for users under 6'2"; ProShox Deck Cushioning protects your joints for a more comfortable run and recovery; Dual 2" Speakers and Auxiliary Port for entertainment
325-pound user weight capacity; Protected by a 10-year frame warranty and 1-year parts and labor warranty; 61" H x 36" W x 73.5" L

---
Quick Rundown Of Proform Sport 6.0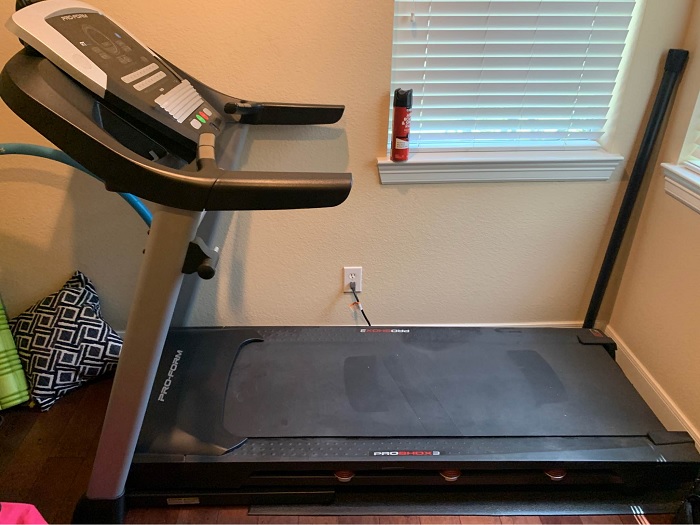 ---
Product Videos
---
Conclusion
Whether you train rarely or often, the ProForm 505 CST and Sport 6.0 are the ultimate treadmills that possess the features and qualities that a high-end treadmill has.
Not only are they affordable, but both are also notable for their capacity to take advantage of small space and obtain powerful engines that provide them with durability, stability, and good speed.
So which option is right for you between ProForm 505 CST vs Sport 6.0? Based on the specs and features table above, it's clear that the Proform 505 CST is almost superior to the Sport 6.0 regarding durable design, adjustable incline and speed level, and the number of workout programs.
---