It's utterly understandable that you cannot make a decision right away as both DEWALT DCK240C2 vs DCK280C2 have their own pros and cons. But there's no need to worry! Our review on each product below will come to your aid!
Image
Best Price
Best Choice
Best Price
Image
Best Choice
Image
Differences Between DEWALT DCK240C2 vs DCK280C2
Indeed, when it comes to the impact drill/driver kits, there are some key criteria to consider such as performance, price and user experience. Therefore, a detailed comparison of DEWALT DCK240C2 vs DCK280C2 shall be brought into the limelight so that you could make a wise purchasing decision!
Performance
In fact, both DEWALT DCK240C2 vs DCK280C2 come with a DCF885 impact driver, a cordless drill, two rechargeable lithium-ion batteries, a maximal charger as well as a contractor bag.
However, the DCK240C2 possesses a 1.3 Ah battery which can produce 300 unit watts out (UWO) whereas the DCK280C2 has a 1.5 Ah battery producing a little more unit watts out, at 350 UWO.
The DCK240C2 features a DCD771 drill with 16 clutch settings for 450 RPM and a maximum RPM of 1500. By contrast, the DCK240C2 comes with a more high-performance DCD780 drill having 15 clutch settings and two transmission settings (0-600/0-2,000 RPM).
Therefore, the DCK240C2 is a more powerful tool that offers extra speed and power for a wide range of uses such as steelworks and plumbing jobs.
Price
Compared with other models of the same price range, both these two kits are worth every penny. However, if you're on a tight budget and the determining factor for your purchase is the price, then DEWALT DCK240C2 proves to be your smart choice.
But if you can afford a little bit, then you can consider purchasing a more powerful DEWALT DCK280C2 to meet your more challenging driving and drilling tasks.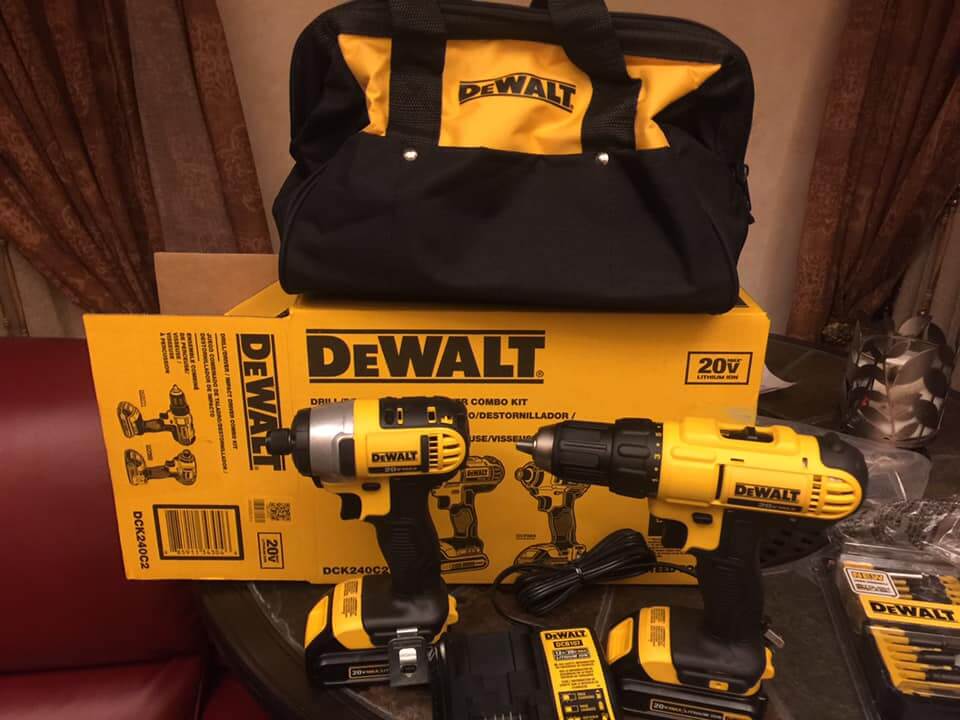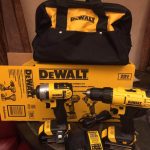 User experience
Honestly, DEWALT has long been reputed for its long-lasting tools that not only meet various challenging tasks but also bring the best experience for users, which is obviously shown in DEWALT DCK240C2 vs DCK280C2.
The two products have easy-to-use features and compact lightweight bodies for users to carry them almost everywhere and even use them for dim tight places.
However, it seems that the DEWALT DCK280C2 brings more satisfaction for users considering its powerful drill with longer run time than the DEWALT DCK240C2.
Additionally, the DCK280C2 comes with the Energy Star qualified fast charger that reduces the charging times to only 30 minutes. Therefore, it allows users to resume their unfinished work without waiting too long to charge batteries.
Quick Rundown of DEWALT DCK240C2
Sale
DEWALT DCK240C2
Ergonomic Design: Lightweight tools designed to fit the user's needs
Increased Visibility: The DCF885 features a built in Led with 20 second delay after trigger release
Includes: (1) DCD771 drill/driver, (1) DCF885 1/4 inches impact driver, (2) 20V MAX Lithium Ion 1.3...
1 Handed Bit Loading: The DCF885 has a 1/4 inches hex chuck and accepts 1 inches bit tips, Power...
High Performance Motor: The DCD771 delivers 300 Unit Watts Out (UWO) of power ability completing a...
The DEWALT DCK240C2 drill/driver kit comes into the market with several special characteristics compared with other models. So let take a quick look at these qualities: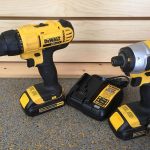 Pros:
Easy-to-use chuck with the two-speed option for the cordless drill
Lightweight body for easy carrying and works in tight spaces The LED lights on impact drill for clear visibility in the dark
The LED lights on impact drill for clear visibility in the dark
Cons:
An hour needed to charge the batteries fully
Shorter run time and lower power output
The lack of hammer setting in the impact drill

Quick Review of DEWALT DCK280C2.
DEWALT DCK280C2
20V Max 1/2 inch drill/driver features two speed transmission (0 600/0 2,000)
Compact, Lightweight Design fits into tight areas
Impact Driver has a Compact (5.55 inch front to back), Lightweight (2.8 pounds) Design fits into...
Three LED lights with 20 second delay after trigger release provide visibility without shadows
However, DEWALT DCK280C2 appears to be an unbeatable rival of the other DEWALT drill/driver kits with the same price due to their following features: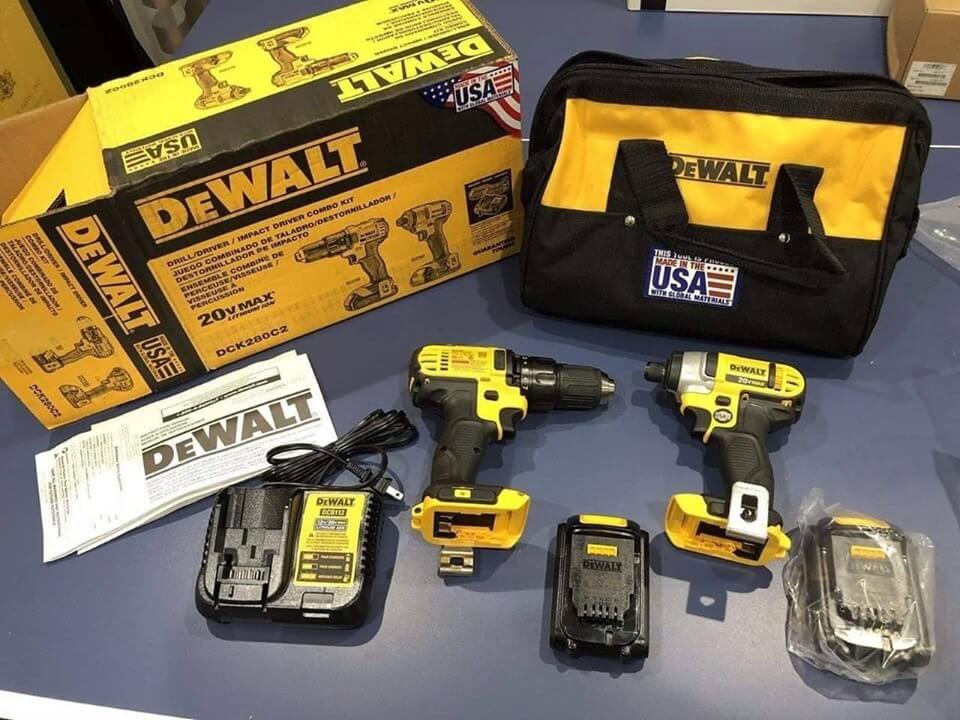 Pros:
Higher unit watts out for more power and longer run time
The Energy Star qualified charger for short charging time
The ergonomic design with rapid charger for convenient use
Additional strength and speed for better user experience
Cons:
The problems related to the battery and quick charger
The possibly poor quality of the chuck

Popular Alternatives Worth Considering:
Conclusion
It is not always an easy task when considering purchasing DEWALT DCK240C2 vs DCK280C2. However, it seems to me that DEWALT 280C2 is a better choice due to its ergonomic design with more power, longer run time, and shorter charging time.
What is your choice after reading the review above? Feel free to share with us, and don't forget to follow us for more helpful posts.