Ingersoll Rand 231C vs 231G-Both models come from the renowned American brand Ingersoll, one of the leading brands in electronic equipment.
However, when you are supposed to choose one, what is your choice? Here are our comparison of the two products and a quick review of their pros and cons which promise to help you make a choice without delay.
Image
The Winner (#1)
The Runner-up (#2)
The Winner (#1)
Image
The Runner-up (#2)
Image
Differences Between Ingersoll Rand 231C Vs 231G.
Ingersoll Rand 231C vs 231G, what are the differences between the two? We will compare them in terms of price, performance, and design.
Price
Both the Ingersoll Rand 231C and the Ingersoll Rand 231G come as single products. However, the Ingersoll Rand 231C's shelf price slightly exceeds that of the Ingersoll Rand 231G.
Performance Ingersoll Rand 231C Vs 231G
When you have your first look at two models, you may think that they are slightly identical. The theme colors are black and grey, with the protruding Ingersoll Rand logo 'IR' on their top side. However, there are different utilities peculiar to each product that we will point out for you.
The notable feature lies in the extra power. While the Ingersoll Rand 231C is able to produce a maximum of 600 foot-pounds which is a hundred foot-pounds superior to the 500-foot-pound maximum torque of the Ingersoll Rand 231G. Do the different numbers interest you?
Why are they mentioned? Because power is the soul of an impact wrench. While 500 foot-pounds serve your garage tasks with excellence, a hundred pounds extra makes it easier to deal with heavy-duty vehicles or rusty nuts and bolts that need loosening.
Design Ingersoll Rand 231C Vs 231G
The Ingersoll Rand 231C features a more compact design than the Ingersoll Rand 231G.
From the table, we can see how compact the design of the Ingersoll Rand 231C is. It is only a bit superior to the Ingersoll Rand 231G in terms of height. However, its length and width are much more humble, which makes the Ingersoll Rand 231C a small but powerful impact wrench.
Quick Rundown Of Ingersoll Rand 231C
Ingersoll Rand 231C
CLASSIC, RELIABLE DESIGN: The 231C has set the standard for over 30 years, making it one of the most popular impact wrenches in the world.
SHEER POWER: Twin-hammer impact mechanism delivers 600 ft-lbs of maximum torque with smooth, balanced blows.
LONGER TOOL LIFE: 231C arrives fully lubricated and its pressure-fed lubrication system automatically greases the impact mechanism resulting in a more durable impact wrench mechanism delivers a maximum torque of 600 foot-pounds
EASY MAINTENANCE: Ergonomic 2-piece design is easy to operate and maintain
Exclusive impact mechanism
Let's take a look at some features that make the Ingersoll Rand 231C a tough competitor in this battle.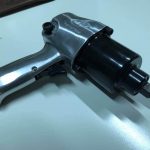 Pros:
The item weighs 5.8 pounds for extra portability
Features twin hammer mechanism for extra power
Suitable for medium to heavy tasks
Adjustable power output for higher versatility
Metal handle and body for a firm hold and durability
A user-friendly and ready-to-use air wrench.
Cons:

Quick Review Of Ingersoll Rand 231G.
Ingersoll Rand 231G
Exclusive twin hammer impact mechanism
Variable-speed trigger
Ergonomic grip
Powerful six-vane motor
Easy-to-use forward/reverse power regulator
The Ingersoll Rand 231G's specifications have some plus and minus points.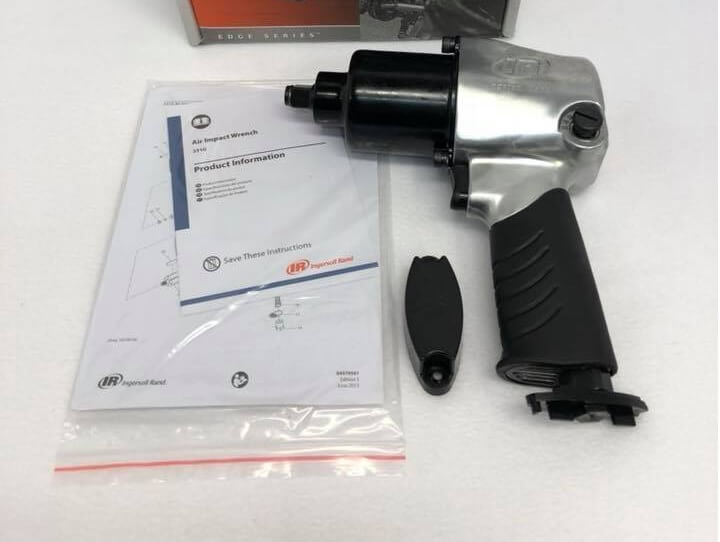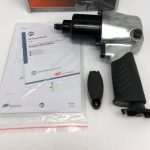 Pros:
The item weighs 6 pounds for extra portability
Plastic anti-slippery overgrip for comfortable holding
Features trigger for speed adjustment.
Cons:
Short warranty for only 1 year
A little bulkier than the model Ingersoll Rand 231C.

Popular Alternatives Worth Considering:
Conclusion
This is the wrap up of our comparison post on Ingersoll Rand 231C vs 231G. Both products come with pros and cons but we prefer the model Ingersoll Rand 231C. It offers higher versatility in a more compact design, which can handle heavy-duty tasks with excellence.