Below I will compare the power, portability, and features of the Porter-Cable 7346SP and 7424XP
Difference between Porter-Cable 7346SP and 7424XP
Image
The Winner (#1)
The Runner-up (#2)
The Winner (#1)
Image
The Runner-up (#2)
Image
Design Comparison
If you expect a compact and lightweight machine to use, be glad as both of them live up to your expectation. And it must be mentioned that these two models only share a small difference in terms of weight.
Specifically, the 7346SP weighs about 6 pounds and measures 11.5 x 10.5 x 6 inches in dimensions. On the other hand, the other one has a slightly lighter weight of 5.75 pounds and 14 x 6.5 x 6 inches.
Their build is nearly on the same level, but the result of this round still belongs to Porter-Cable 7424XP.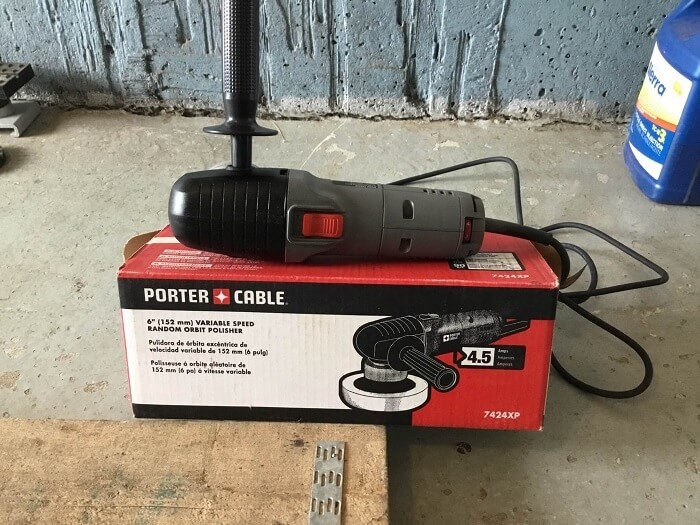 Power Comparison
According to the manufacturer's specifications, two Porter Cable sanders are set in close correlation regarding motor power.
They all come with a pretty hefty 4.5 Amp engine, making it superior to other standard products. On top of that, you will experience a more effective and accurate operation thanks to the variable speed range from 2500 to 6800 OPM.
Hence, we cannot announce the winner's title in this round.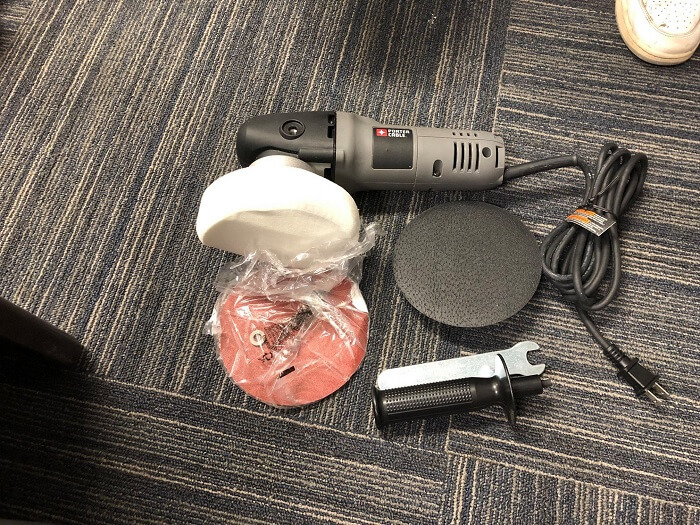 Features Comparison
Apart from power, both Porter Cable 7346SP vs 7424XP offer some similar extra conveniences. Let's figure out how.
These two units are designed for durability. It means that the manufacturer has added a full ball and roller bearing construction to the design, making them handle well even under industrial workloads.
Furthermore, the 7346SP and 7424XP products contribute more to ultimate comfort and control with the help of a two-position removable side handle. Specifically, it can be fixed on the left or right side of the head. Any left-hand users will appreciate this detail for their personal preference.
Most importantly, 5/16 to 24-inch in spindle thread accessories allow for effective sanding work and convenient usage without a single specific tool.
There is a major dissimilarity that makes PORTER-CABLE 7346SP surpass its counterpart.
For instance, it delivers high versatility thanks to a 6-inch proprietary counterbalance with the large 6-inch polishing pad. Rest assured that you can sand and buff away many scratches with ease. While buying this sander, you will get a polishing pad, PAS pad, sanding discs, a wrench, and a side handle.
And accessories accompanied by Porter Cable 7424XP include a polishing pad, a wrench, and a slide handle.
Quick Rundown Of Porter-Cable 7346SP
Porter-Cable 7346SP Random Orbit Sander
Orbital sander has 4.5 Amp, AC only
Hand sander comes with electronic variable-speed dial 2,500-6,800 OPM
Random orbit, swirl-free sanding/polishing action of electric sander
Includes 6-inch proprietary counter balance for use with 6-inch sanding/polishing pad
Accepts 5/16 - 24 spindle thread accessories

Quick Rundown Of Porter-Cable 7424XP
Sale
Porter-Cable 7424XP Variable-Speed Polisher
The Car Polisher Is 4.5 Amp, Ac Only
The Variable Speed Polisher Features Electronic Variable-Speed Dial 2,500-6,800 Opm
Random Orbit, Swirl-Free Sanding/Polishing Action
Includes 5-Inch Proprietary Counter Balance For Use With 6-Inch Sanding/Polishing Pad

Conclusion
Porter Cable 7346SP vs 7424XP are both great, so you can go for any tool as it ensures to meet your needs well. However, we think that the 7346SP makes a perfect balance of design, power, speed, and convenience.
We expect that this post is of great assistance to your final decision. Thanks for reading!