Craftsman 2200i and Honda EU2200I: Which portable generator is the better option for you? Still, have no idea? Let's scroll down to find the answer!
Differences Between Craftsman 2200i and Honda EU2200I
Image
The Winner (#1)
The Runner-up (#2)
The Winner (#1)
Image
The Runner-up (#2)
Image
Power Comparison
The common point of both machines is that they use gasoline to operate. The Craftsman 2200i uses steady power technology, and the inverter technology is a highlight of the Honda eu2200i. These technologies provide clean, safe power for your electronic tools and devices.
Craftsman 2200i vs Honda eu2200i have a capacity of 2200 watts. With large capacities, the runtime of the two generators is approximately equal: 4-8 hours.
In terms of noise, the EU2200i produces operating noise ranging from 48 to 57 dBA, so it is less noisy than a typical conversation. It is ideal for taking Honda eu2200i camping or any other activity. The Craftsman also operates quietly for extended periods with a noise level of 52 decibels from 7 meters.
These two machines are perfectly suitable for sensitive electronics, tools, and appliances.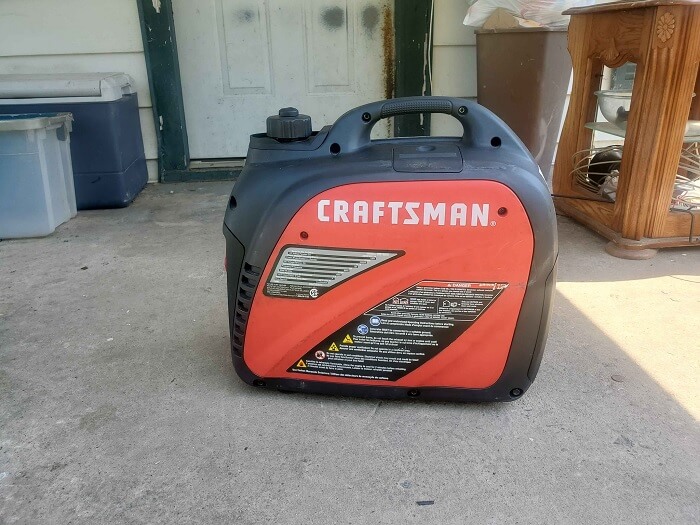 Design Comparison
The Honda's weight is 40 pounds, and its dimensions are 16 x 20 x 11 inches. Craftsman is larger at 46.3 pounds and measures 19.7 x 11.4 x 17.9 inches. With this weight, the transport of Craftsman becomes more difficult.
Both devices are designed with handles so you can carry them anywhere easily and carry them with one hand.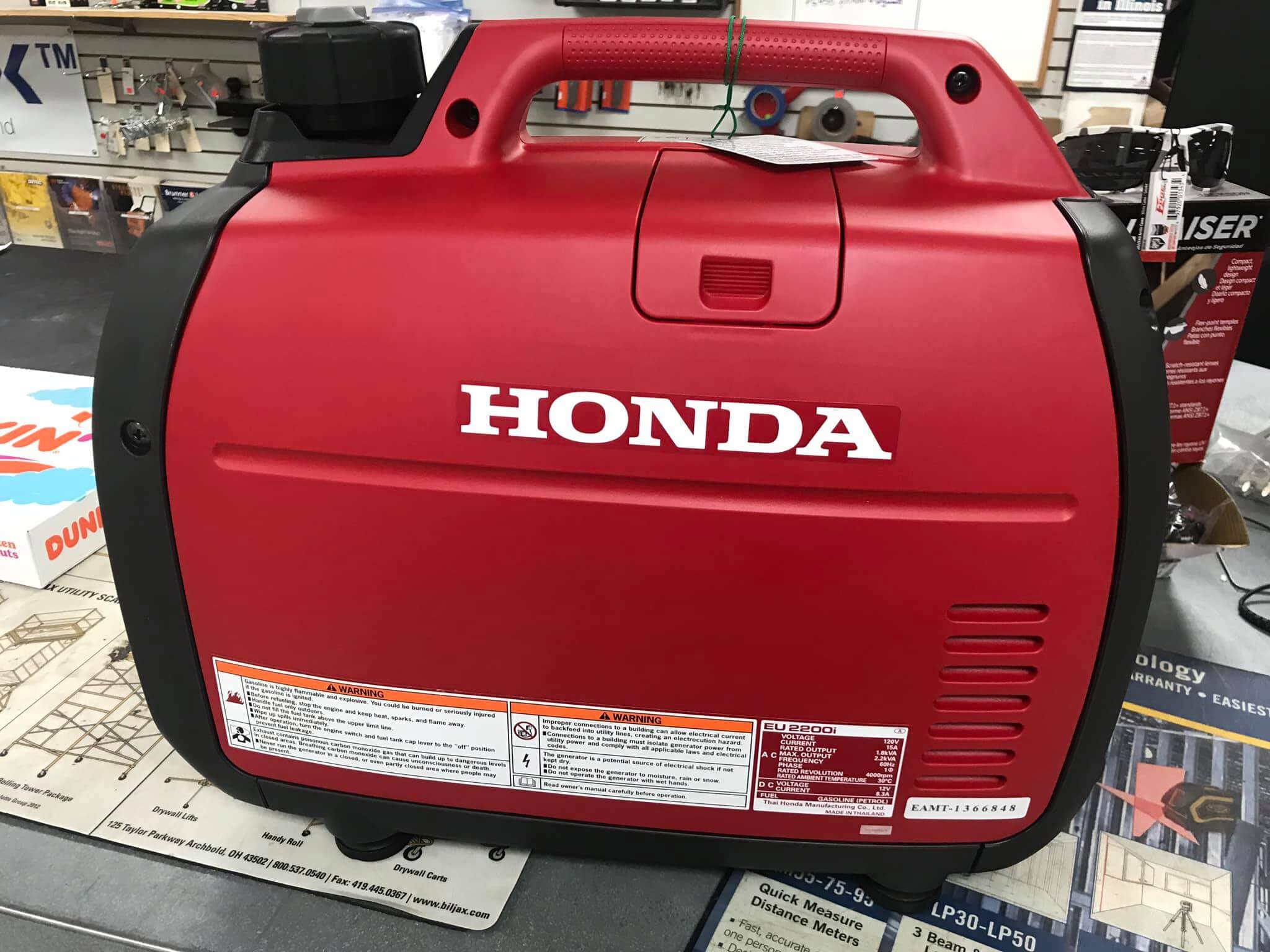 Features Comparison
Honda provides remote operation via a smartphone app. With just a compact smartphone, you can monitor it easily. It will give you impressive performance and unmatched convenience.
Both craftsmen and Honda power small AC window appliances, refrigerators, fans, and a few other items if your furniture goes out of power for a short time.
One more special thing is that the Craftsman's parallel-ready technology lets you connect two inverters for twice the power. Furthermore, the precision of Honda inverter technology ensures our inverter generators produce as reliable power as the one you get from home outlets.
Besides, the EU2200i contains a Honda GXR120 Commercial Series engine. This model delivers exceptionally quiet, smooth, and fuel-efficient performance in a small, lightweight package as well as superb durability and reliability.
Quick Rundown Of Craftsman 2200i
Craftsman 2200i Generator
Built-in Handle for Easy Mobility: Carry with one hand for convenient portability and on-the-go power
Easy Start: Start/Stop/Choke dial for quick and effortless starting process, getting you powered up in no time
Steady Power: Inverter technology provides clean and reliable power, safely charging your sensitive electronics
Parallel Ready: Connect two generators with parallel kit (sold separately) for increased power output when needed
Quiet Operation: Enjoy peaceful camping trips with whisper-quiet performance, minimizing noise disruptions
[i2pc show_title="false" title="Pros & Cons" show_button="false" pros_title="Pros" cons_title="Cons" ][i2pros]Using parallel ready technology
Lightweight design[/i2pros][i2cons]Only 1-year warranty for commercial[/i2cons][/i2pc]

---
Quick Rundown Of Honda EU2200I
Sale
Honda EU2200I Generator
This popular model can operate a wide variety of appliances, making it perfect for portable use at home, camping, on the job site, or much more. Reliable Power is now at your fingertips with Honda's Inverted Generators.
So quiet, your neighbors will thank you. The EU2200i operates at 48 to 57 dBA, which is less noise than a normal conversation. This makes it ideal for camping, supplemental RV power and any other activity that requires quiet operation.
Add a second EU2200i for additional power. Two identical models can be paralleled with an optional cable or cord for up to 4400 watts of power, or time-consuming applications.
Thanks to our exclusive Eco-Throttle System, the EU2200i offers great fuel efficiency. Runs 4.0 to 9.6 hours on a single tank, depending on the load. This makes it the ideal choice for overnight power, or long-time applications.
Honda's inverter technology means stable, clean power in a smaller, lighter package. The precision of Honda's inverter technology ensures our inverter generators produce power that is as reliable as the power you get from your outlets at home.
[i2pc show_title="false" title="Pros & Cons" show_button="false" pros_title="Pros" cons_title="Cons" ][i2pros]Having lightweight design
Inverter technology[/i2pros][i2cons]Using manual recoil system[/i2cons][/i2pc]

---
Product Videos
---
Conclusion
Craftsman 2200i vs Honda eu2200i have some similar features with the above standard and have the same prices. The Honda EU2200i seems to have a high-end inverter generator design for the smaller dimension so that you can transport it easier. Besides, it also has the GXR120 Commercial Series engine that gives it superb durability and reliability. Therefore, we recommend you buy the Honda for the best experience.